Software
Super Simple Address Completion and Email Extraction
Contact Hunter is an easy to use tool optimized for finding the Name, Address, Phone, Website, Email, Facebook, Twitter, and Google Plus details for a business. Simply provide the program with the existing data that you have in the provided template and watch as the program autofills out their contact details. The program will search google and yahoo local for the details you provided and try to match them to an existing business. If it finds one it will extract the business details and save them for you. It will also spider each website checking on the home page, contact, and about pages of the businesses looking for email and social details. From years of experience I know that these websites will have the details you want. This is why we only target the sections that will have the correct details for the business.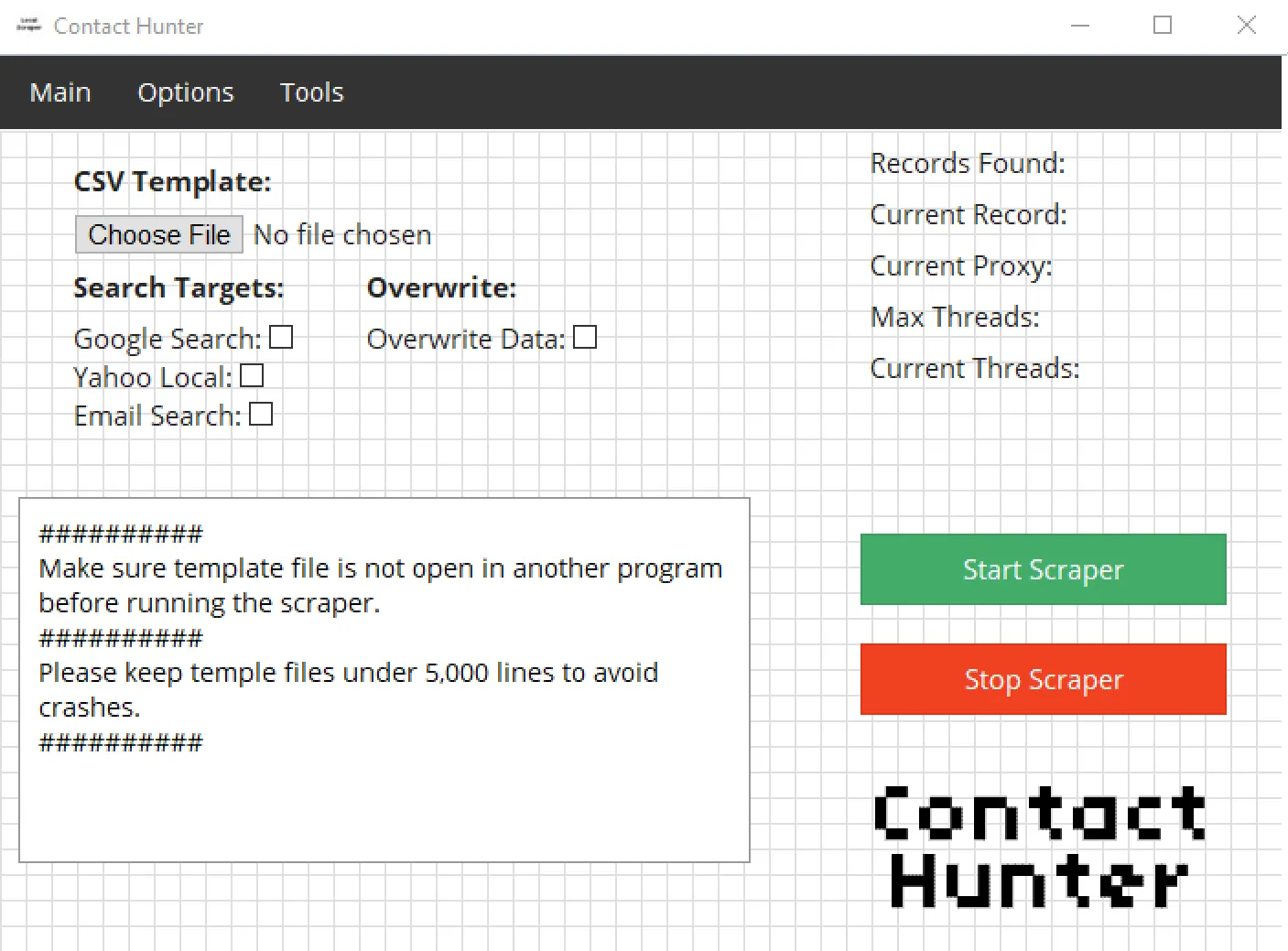 Program Features
Trip Advisor Scraper is fully loaded with all the features you need to scrape successfully.
Full Proxy and VPN Support
Proxy and VPN support for anonymous scraping allowing you to scrape even more and for longer.
Super Fast Scraping
Scrape more data even faster with multithreading support. Use up to 15 threads for super fast scraping of data.
Easy to use CSV Exports
We auto save all of your data into easy to use and import csv files. Supported by Excel and most CRM systems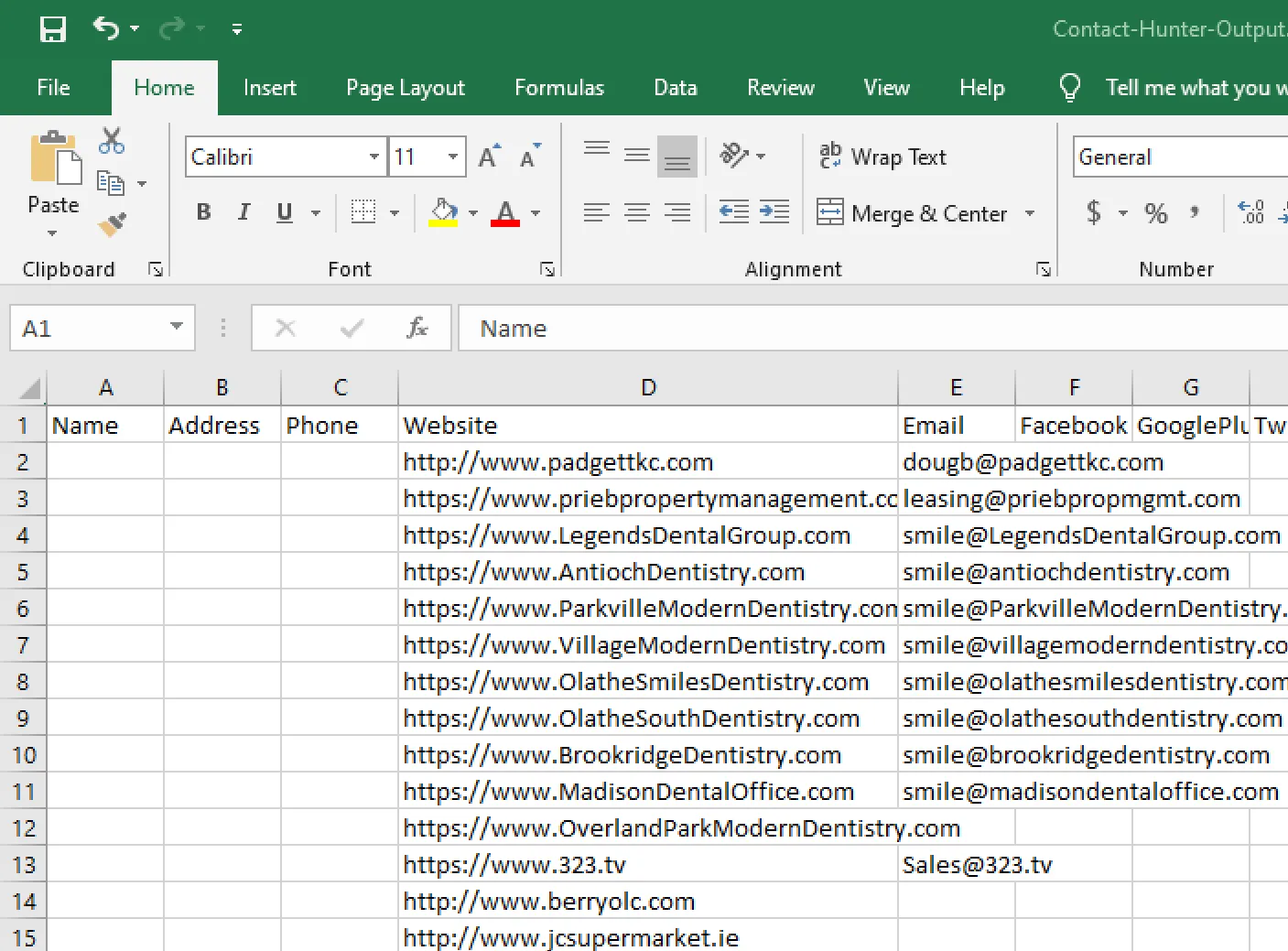 How it Works
Contact Hunters works on a template system to find missing details from data that you already have. If you have websites it can try to find emails from these websites. If you have business names and cities it can try to find phone numbers for these listings. It does this by searching google and/or yahoo maps for what details you have. If they have a matching business it will fill in your missing details from these sources. You can turn a partial match like a business name and a city into full match with a street address, phone number, website, and possible emails. The more details that you have the better the program will work at matching to a existing business.
Testimonials
What Client's Say
After using Local Scraper for a few months I truly can't imagine how we used to do business without it.
Great program, practically a business saver!
Since we started using Local Scraper our business has increased at least 10x fold. It's been an amazing asset to the company.
Buying Local Scraper was one of the best things my company has done, we use it almost daily.
Our latest website could have never been possible if it wasn't for the database we were able to build with Local Scraper.
Order Now
No Hidden Charges. Order Now.
Clients and Counting
Our Contact Hunter is always kept up to date and we have made it as easy to use as possible. We have tried to kept the pricing as easy as possible as well. Contact Hunter is 29.99 and is a single one-time payment. We have made this a single payment as a thank you to all of our customers. After your purchase you will be instantly emailed your license details and a link to the readme page to get you started. Its just that easy.
* Contact Hunter is a desktop software and requires Microsoft Windows to run
** Your purchase is for a Single License of Contact Hunter. Your Single License allows you to install the program on two computers.
*** Your payment is a single one-time payment.
One-Time Purcahse
Most Popular
Contact Hunter Scraper Only
One-Time Purchase!
Guaranteed Support and Updates
Install on 2 Computers
No Result Limits
Full Proxy and VPN Support
30 Day Money Back Guarantee